Page 1 of 1
You cannot start a new topic

You cannot reply to this topic
Honest feedback thanks
Posted 15 March 2012 - 09:25 PM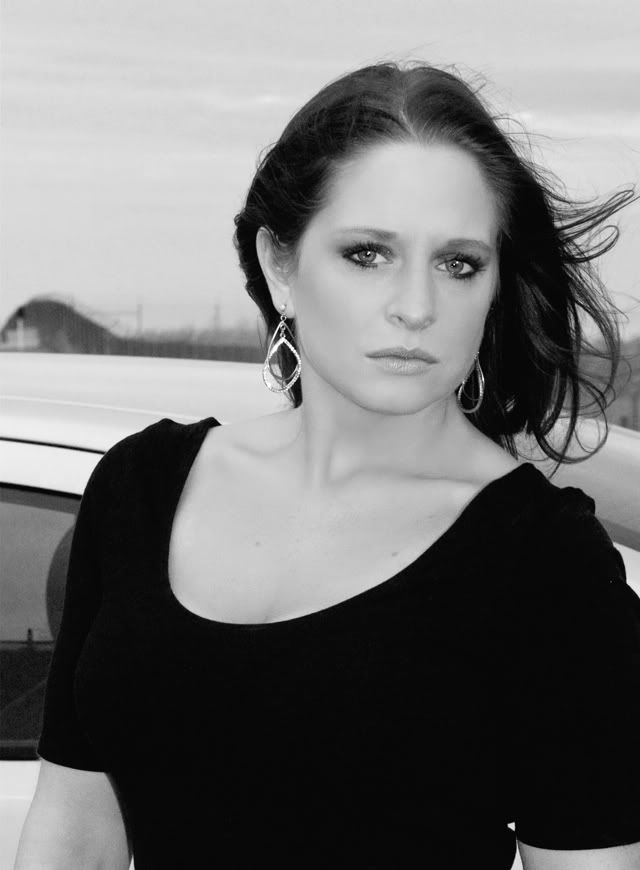 "If you're good at something, never do it for free." ~ Joker
---
Posted 16 March 2012 - 07:30 AM
The lighting is too flat/even. No shadows to give vcisual clues for depth. I see two catchlights so it looks like maybe you were triggering a flash in an umbrella somewhere to your right and a little above camera. But it looks like your on-camera flash contributed way too much, washing out the shadow details.

Am I close?

---
Posted 16 March 2012 - 10:05 AM
I can't comment on the model/pose. That's not something I know much about. But I do know something about landscapes and the non-human side of photography. Here's what immediately jumped out at me.

I don't care for the background. The car being so close behind her feels odd to me. I wonder why she is standing in front of a mediocre car. If it were a Ferrari I guess that might be different. But clearly the shot is not about the car at all, or else you would have shown more of it. So it just feels like you drove her somewhere, had her step out of the car, grabbed a quick shot, and were done with it.

Also the barbed wire fence in the background is not inspiring to me. Partly because you just can't see enough of it, so it feels accidental. OR it feels like it was trying to hide completely, but couldn't quite get out of the way. If you wanted an industrial feel, then use the barbed wire more to your advantage by showing it off a bit. But if you didn't want to use it, then get an angle where it doesn't show. But there again, if all you have is part of car and a flat sky behind your model, I'd suggest that isn't enough.

Chris

I struggle.
---
Posted 16 March 2012 - 10:24 AM
What Chris said. I think the car really detracts. I don't mean to sound like I'm poking fun , because I am totally not poking fun when I say this - the first thing that went through my head was that it looked like a ransom picture or something..know what I mean? She looks a little distressed and the background is uneasy.

I think if you lost the car and maybe had a more interesting sky it would have helped.

www.cloudninephotography.me
On Facebook :
https://www.facebook...248968811827037
No man has the right to dictate what other men should perceive, create or produce, but all should be encouraged to reveal themselves, their perceptions and emotions, and to build confidence in the creative spirit. ~Ansel Adams
---
Posted 16 March 2012 - 10:39 AM
the ransom is $500,000. great critiques, thanks - spot on. this is a cropped version from a more than mediocre car (because its mine ha) shoot. i agree with all the comments. anything to note more on the model specifically? thanks again.

"If you're good at something, never do it for free." ~ Joker
---
Posted 17 March 2012 - 06:28 PM
Sometimes the moment is more important than the perfect set up. Then it is time to crop and play. Hope you don't mind some thoughts on it. Other comments are right on.
---
Share this topic:
Page 1 of 1
You cannot start a new topic

You cannot reply to this topic
---
1 User(s) are reading this topic

0 members, 1 guests, 0 anonymous users